Features
Full SEO Module for WHMCS
Order Now
MAIN FEATURES




of Full SEO Module for WHMCS




SEF URL




ROBOTS INDEX,




follow configuration for each URL




META




description editing




META




title editing




CANONICAL URL




automation generation for all SEF URL




HREFLANG




for all languages robots.txt with editing via admin backend interface (planned)




SITEMAP.XML




generation with configuration (planned)



Full SEO Module for WHMCS (7 Days Тrial)
Order Now
MAIN FEATURES




of Full SEO Module for WHMCS




SEF URL




ROBOTS INDEX,




follow configuration for each URL




META




description editing




META




title editing




CANONICAL URL




automation generation for all SEF URL




HREFLANG




for all languages robots.txt with editing via admin backend interface (planned)




SITEMAP.XML




generation with configuration (planned)



//video
Videoinstructions WHMCS SEO Plugin installation and setup
Why do you need a plugin?
Full SEO Module for WHMCS is an add-on module for the WHMCS platform that provides advanced search engine optimisation (SEO) capabilities for your WHMCS-based website.
The main purpose of the module is to improve the SEO parameters of your website and help improve its position in search engines such as Google, Bing, Yahoo, etc. Some of the main features and capabilities of the module include:
1. Meta tag support: You can set meta tags for titles, descriptions, keywords, and other important metadata for each page of your website. This allows you to control how your website appears in search results.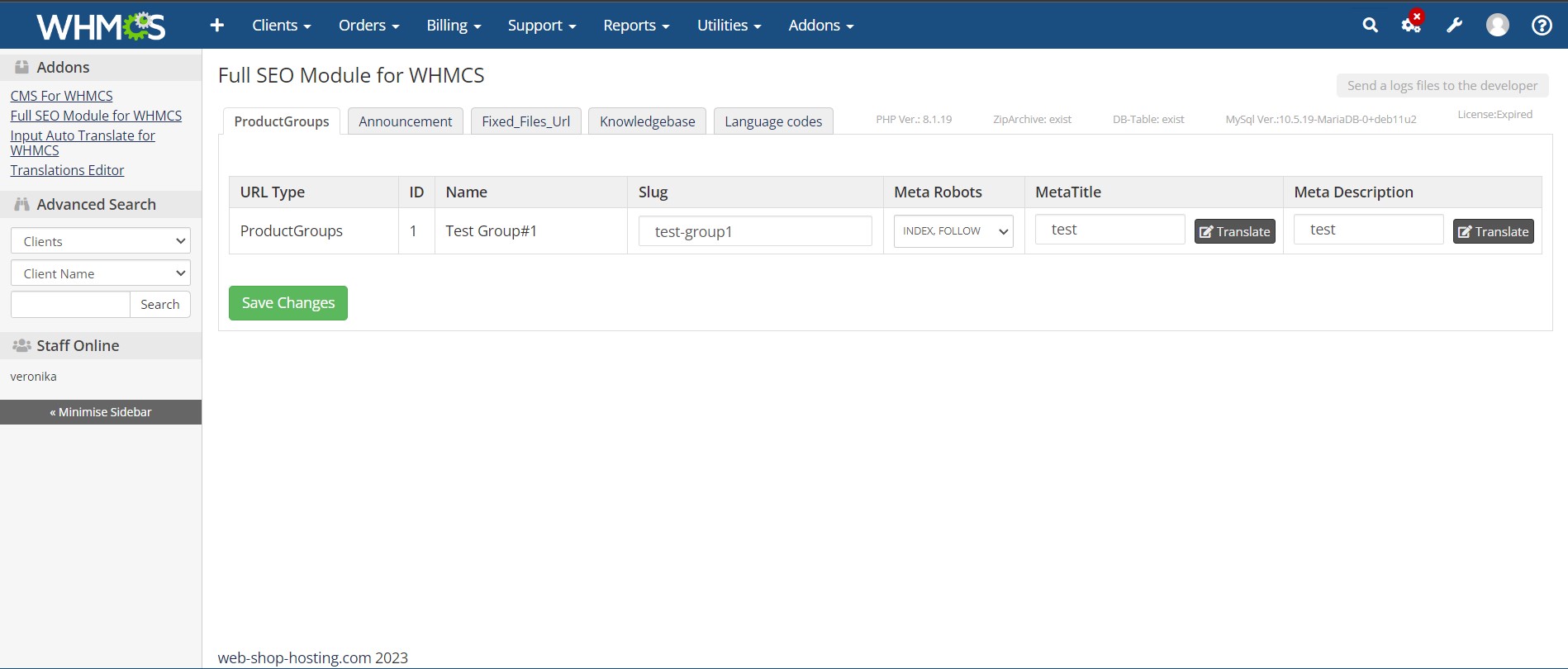 2. Friendly URLs: The module allows you to create friendly URLs (clean URLs) for your website, which improves the clarity of URLs and contributes to better indexing by search engines.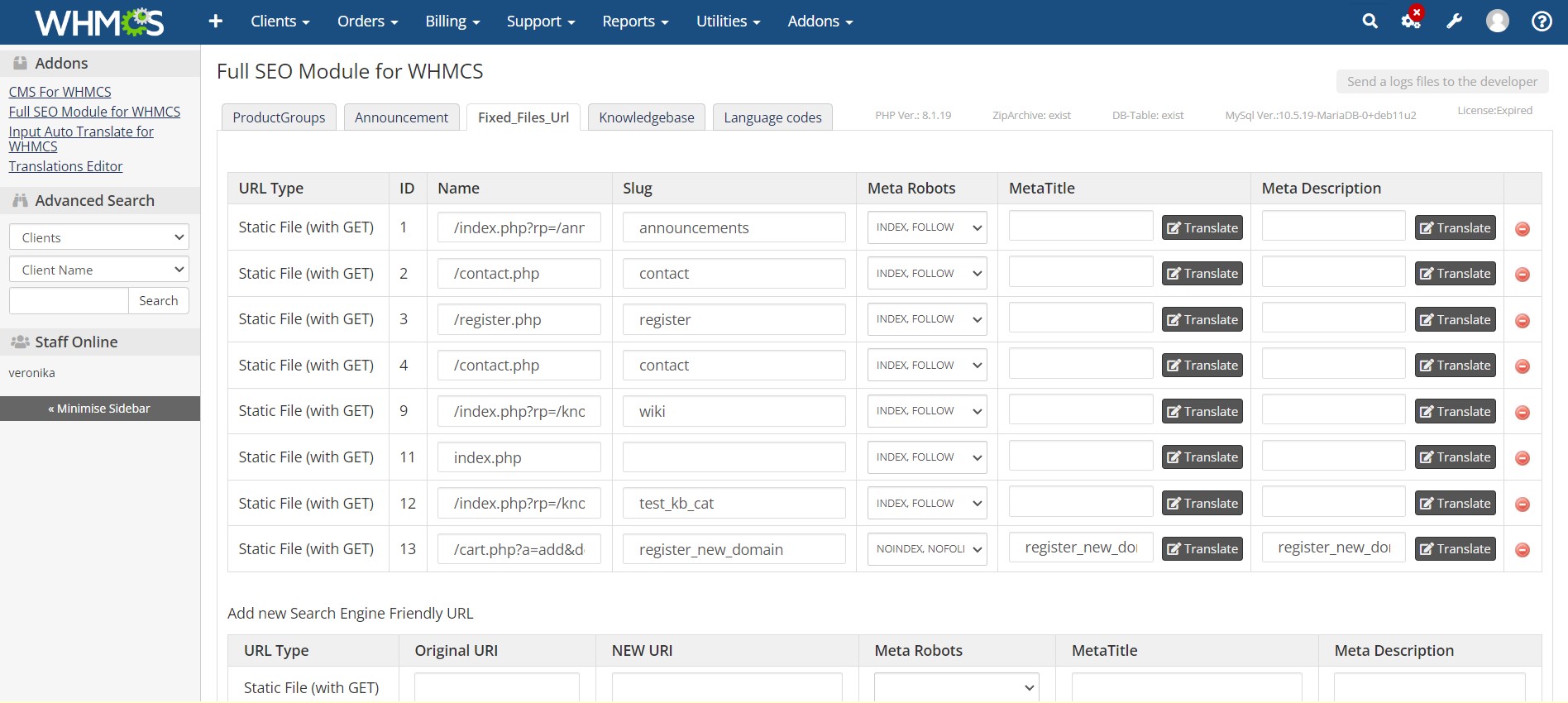 3. XML sitemap: The module allows you to create an XML sitemap that helps search engines index all the pages of your website. This improves your site's visibility to search engines and helps ensure that all pages are indexed..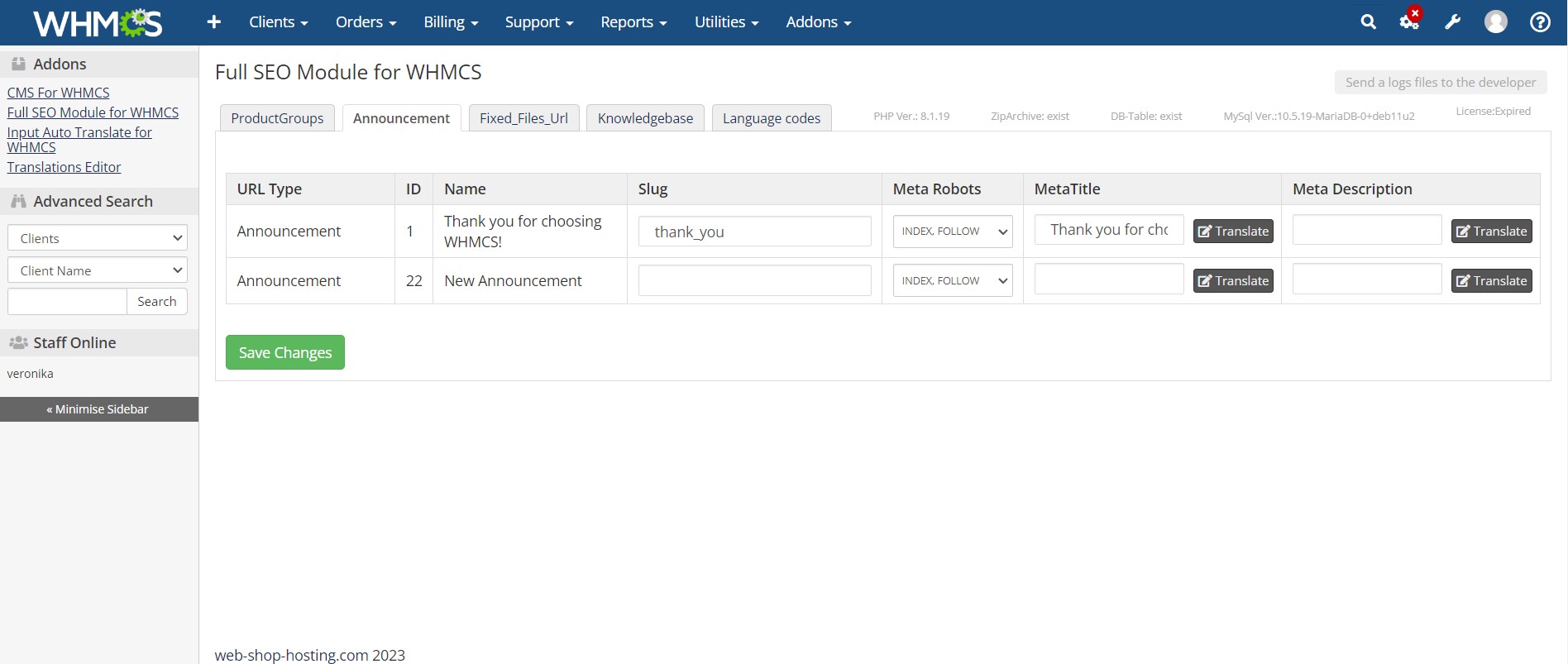 4. Redirect: The module allows you to set up redirects from old URLs to new URLs.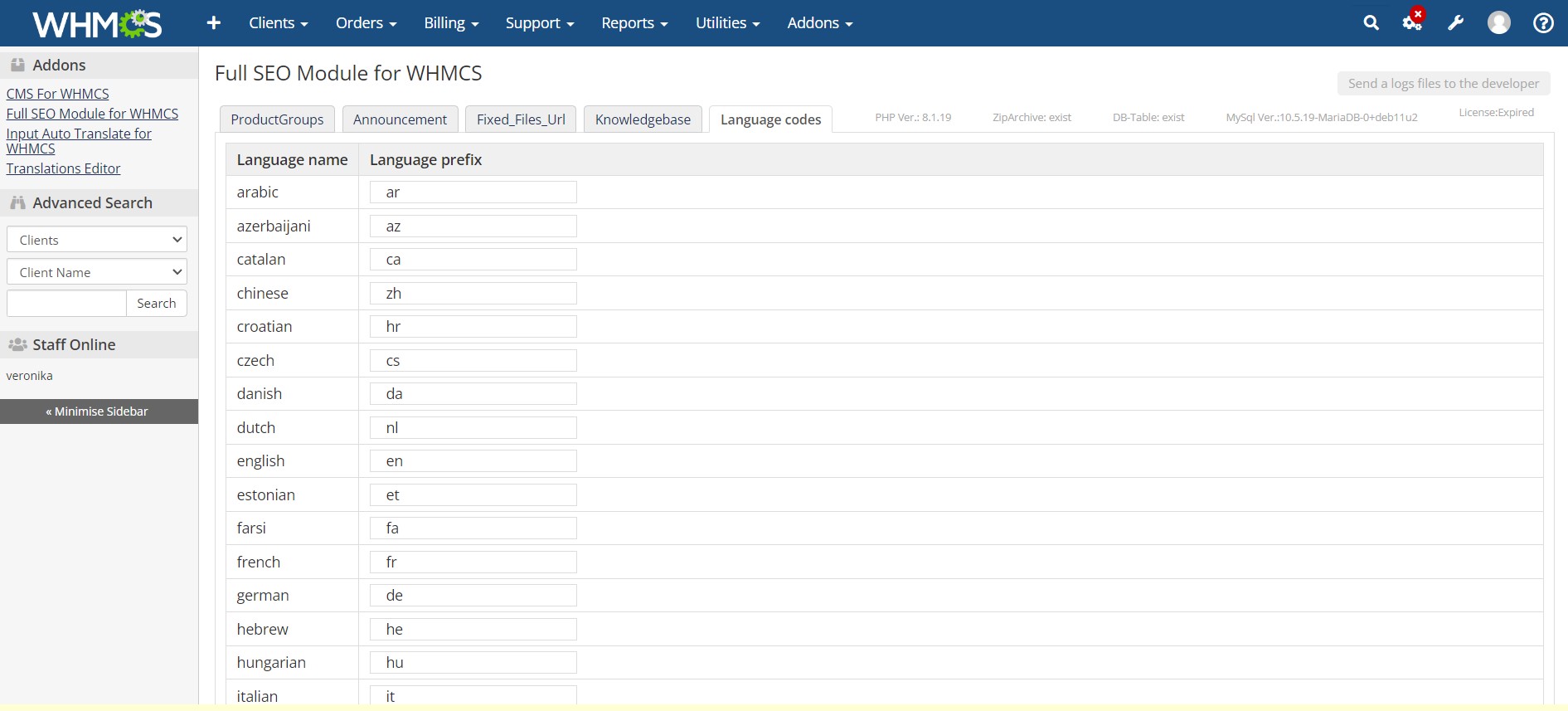 5. ROBOTS INDEX: This instruction tells the search engines whether the page is allowed to be indexed. Typically, if ROBOTS INDEX is set to "index", it means that search engines should index the page and include it in their search results.